NOVEMBER 2021 – WE HOPE!
PLEASE VISIT JAN'S SITE FOR MORE UPDATES, DETAILS AND BOOKING
https://www.writersjourney.com.au
For writers and artists March 1-15, 2020. 2 nights Tangier, 2 nights Chefchaouen, 2 nights Fes, 8 nights Tissardmine. Our creative adventure in the Moroccan desert will take you deep into the heart of Moroccan culture. From ancient cities to sleeping in Berber tents on a camel trek into the Saharan dunes. Daily creativity workshops and readings. Start a new project, revitalise an old one or simply capture the journey in your chosen art form.
PRICES
VISIT https://www.writersjourney.com.au/
LIMITED PLACES AVAILABLE
TO BOOK CONTACT JAN CORNALL http://www.writersjourney.com.au/tour/moroccan-caravan
Includes:Â transport, accom and all breakfasts Tangier, Chefchaouen, Fes, all meals and bottled water at Tissardmine.
Does not include:Â lunches and dinners days before Tissardmine, international airfares, travel insurance, alcohol, personal extras.
_______________________________________________________________________________________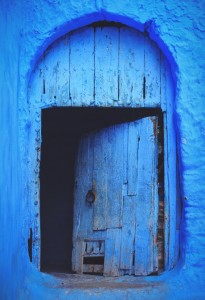 Our Moroccan Journey SAMPLE ONLY…SUBJECT TO CHANGE

We begin our creative adventure with two nights in Tangier (morning workshops and evening readings/showings and a guided tour) taking our inspiration from the famous authors and artists who have come before us. Onto the charming town of Chefchaouen, we have two days/nights to write/sketch/paint while roaming its blue washed streets and souks. On our fifth day we travel on to the ancient city of Fes. There is never enough time (two nights, 1 and 1/2 days) to explore its fascinating markets and medinas  but this is just the teaser before we cross the low Atlas Mountains and head out to the desert.
Our destination is an artist's retreat in the Saharan village of Tissardine owned and run by Australian artist Karen Hadfield.
'Situated in an oasis, this tiny traditional Berber village comprising of 15 houses, is perched on the edge of one of the Sahara's most extraordinary natural wonders, Erg Chebbi, a large dune stretching 22 kms long and 5 kms wide and peaking up to 150 metres high.
Formed by wind blown sand, Erg Chebbi is celebrated for its unique golden-orange sand formations that start at the most northern tip of the Sahara and undulate across Morocco to Tomboctou.
Located 30km from the more well-trodden towns of Erfoud and Rissani, Tissardmine is a place of tranquility, where the loudest sound you will hear is the birdsong.'
After a couple of days at our Tissardmine base we ride out on camels into the vast Erg Chebbi dune for our 3 day camel trek, sleeping in Berber tents, feasting on tagine delights, drumming with our Berber cameleers by night and working on our creative projects.
Back at Tissardmine we add the final touches to our creative works before a celebratory campfire soiree.
Our 15 day journey ends at Tissardmine with transfers provided onto your next destination either Marrakech, back to Fes or Casablanca or Erfoud airport.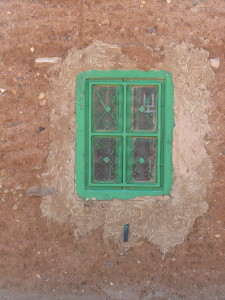 Accommodation
In Tangier, Chefchaouen and Fes we will stay in traditional riads or guesthouses.On our Tissardmine retreat and trek we sleep in rooms and tents!
Please note, singles are not available first six days of travel. At Tissardmine singles apply and on the camel trek single tents are available.
The Workshops
Daily workshops begin in Tangier and take their inspiration from the eight pointed star, which is the base of Moroccan decorative arts, architecture and Islamic symbology. Each day as we travel the desert sands we will explore the mystical significance of the eight cardinal directions and the areas of writing or creative craft they relate to. Meditative techniques combined with image and sense explorations will take your creative explorations to new and unexpected places as the journey reveals the geographic treasures of the shifting Saharan landscape. With the Moroccan star as our map and guiding light, at the end our journey we arrive at the centre of the octagon, which in Sufi beliefs represents wholeness and perfection.  As we pack our bags for our return we can be sure the profound knowledge and newfound discoveries of our adventure will be useful in our creative projects for years to come.